Update on Use of Personal Data
To comply with the Part VI A under the Personal Data Privacy Amendment (www.pco.org.hk) Ordinance 2012 and other related government ordinances which may apply to privacy, we would like to bring your attention to our privacy policy as stated below.
We collect personal information to open your account(s), to process your transactions and to help us provide a better level of service. We do not sell your personal information to anyone.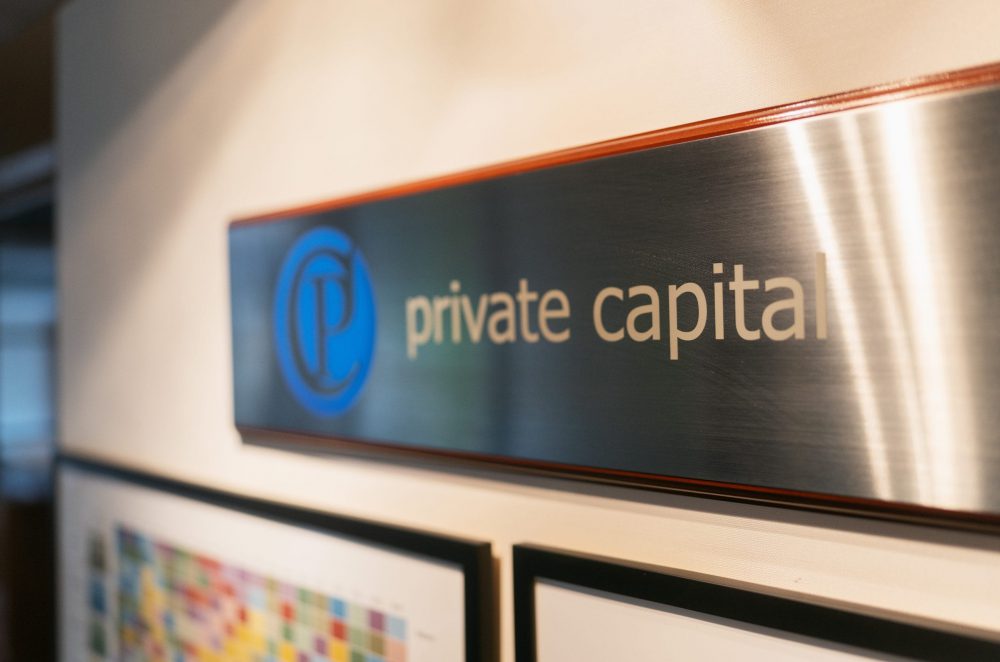 We protect the security and confidentiality of the personal information we collect. Our relationship with you is our most important asset. We understand that you have entrusted us with your private financial information, and we do everything we can to maintain that trust.
This Privacy Policy Statement ("Statement") is in accordance with the Personal Data (Privacy) Ordinance of the Hong Kong Special Administrative Region (the "Ordinance"). The Statement is intended to notify you what personal data is collected and why, how it will be used, how long we keep the data, what are our security measures and how access requests are to be addressed. "Personal data" means any personally identifying information as more particularly defined in the Ordinance.
Details of our approach to privacy and how your personal information is collected and used are set forth below.
Private Capital Limited Privacy Policy
The Private Capital Limited privacy policy applies to consumers who are current or former. Throughout the policy, we refer to information that personally identifies you or your accounts as "personal information."
Our privacy policy is as follows:
1. We do not sell your personal information to anyone.
2. We do not disclose personal information to third parties, unless one of the following limited exceptions applies:
We disclose personal information to companies that help us process or service your transactions or account(s), including companies that print and mail your account statements.
In order to serve you better, we may disclose personal information, such as account and transaction data, to affiliates and other companies we work with on your behalf, including financial institutions. We have contracts with these companies that prohibit them from using your personal information for their own purposes.
We may disclose or report personal information in limited circumstances where we believe in good faith that disclosure is required or permitted under law, for example, to cooperate with regulators or law enforcement authorities, resolve consumer disputes, perform credit and authentication checks, or for institutional risk control.
Outside of these exceptions, we will not share your personal information with third parties without your prior approval.
3. We do collect personal information in the normal course of business in order to administer your accounts and serve you better.
We collect information that you provide to us when you open an account or register for one of our services, such as online or branch seminars, or when you accept a promotional offer for product or service offered by the company. The information we collect may include name, address, phone number, email address, Social Security or tax file numbers, and information about your interests, investments, and investment experience. We also may collect information from consumer reporting agencies.
When we collect it
Submission by you: This information is collected when you fill out forms including on-line forms, or respond to one of our e-mail notices, provide us with your business card, write to us or give us information orally.
What we do with it
Data collected with Application Forms/Registration Forms/Contact Information Forms: We'll keep track of your address. Other information is gathered so that we can communicate with you.

When you ask for a Password: If you're asked for some information when you apply for a password to secure pages, it's only used to generate a password and communicate it to you.

If you're interested in Web page Subscriptions: When you subscribe to a page, we use your email address only to send you information, newsletters or correspondence.

Information collected by IP Address and by cookies: This information is used by us for broad demographic data, to produce aggregated information about the number and types of visitors to our site and to ensure that we're delivering the information you want.
Security Measures
All of this material is kept confidential and we will endeavour to protect it from unauthorised or accidental access or processing. We maintain this security by implementing appropriate physical, electronic and managerial means to secure your personal data. Our web servers are protected behind "firewalls" and our systems are monitored from time to time for unauthorised access.
How you can control your information.
You can choose to "opt out" of any electronic mail by clicking the "unsubscribe" button at the bottom of your email or contact us directly.
Should you wish to be removed from our mailing database at any time, or if you feel we have inaccurate or outdated information about you, please contact us. By contacting us you can update information about yourself, opt out of outside mailings, or choose to be removed from the list altogether.
Contacting us
If you have any questions about this Statement, our practices or your dealings with this site, please contact us at +852-2500-5900 or contact@private-capital.com.hk